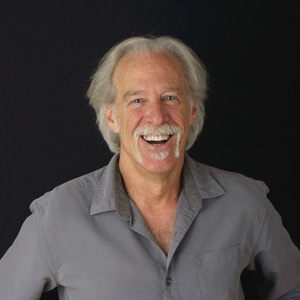 Gregg Levoy
Author & Speaker
Gregg Levoy is the author of Vital Signs: The Nature and Nurture of Passion (Penguin), and Callings: Finding and Following An Authentic Life (Random House) –rated among the "Top 20 Career Publications" by the Workforce Information Group and a text in various graduate programs in Management and Organizational Leadership. He is a former "behavioral specialist" at USA Today, and a regular blogger for Psychology Today.
---
He is a lecturer and seminar-leader in the business, educational, governmental, faith-based and human-potential arenas, and has keynoted and presented workshops at:
The Smithsonian Institution
Environmental Protection Agency
National League of Cities
National Conference on Positive Aging
Microsoft
British Petroleum
American Express
Ascension Health
Americorps
Michigan National Bank
University of California
University of Colorado
University of Washington
University of Arizona
University of Alabama
University of Wisconsin
University of Texas and many others
The American Counseling Association
National Career Development Association
International Association of Career Management Professionals
National Association of Colleges & Employers
Esalen Institute
Omega Institute and others
---
Frequent Media Guest:
---
A former adjunct professor of journalism at the University of New Mexico, former columnist and reporter for USA Today and the Cincinnati Enquirer, and author of This Business of Writing (Writer's Digest Books), he has written for the New York Times Magazine, Washington Post, Omni, Psychology Today, Christian Science Monitor, Fast Company, Reader's Digest, and many others, as well as for corporate, promotional and television projects.
He lives in Asheville, North Carolina, and his website is www.gregglevoy.com